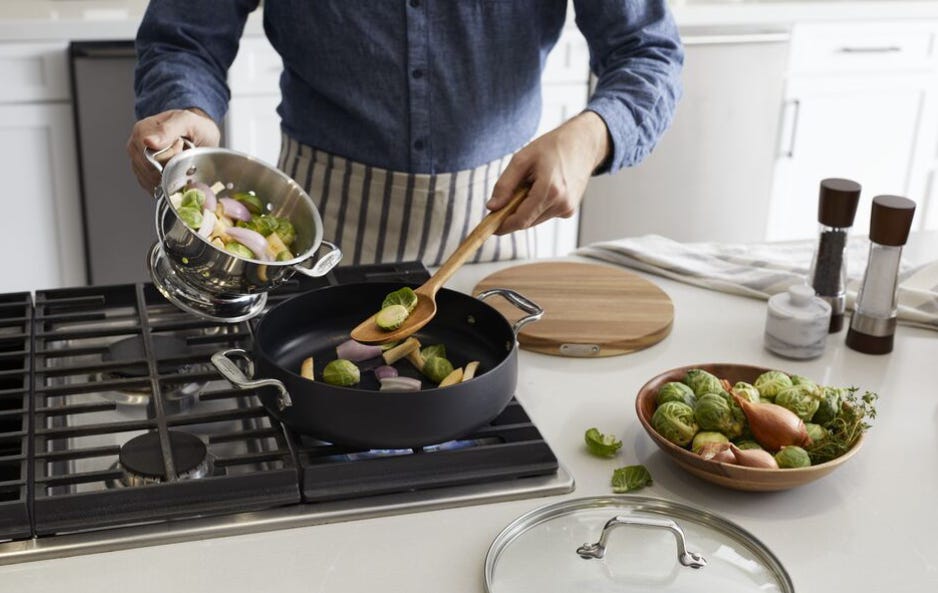 Getting Back to Cooking Basics
Ringing in the New Year brings new goals to achieve. Eating healthier is always on the list of most sought-after resolutions.
By eating more home-cooked meals, incorporating healthier choices, and reducing food waste you can have a fresh start in 2023. It sounds so easy. But as we get back into our daily lives it can seem impossible to find the time to do so. Fear not, meal prepping is much easier to manage than most think.
By planning, prepping and storing food you can continue to create healthy meals your family enjoys and help reduce household food waste.
Planning:
Keep a running list of meals and their ingredients that your household already enjoys. That way, you can easily choose, shop, and prepare meals.
Before making your list and shopping, take inventory of your refrigerator and pantry. This way you do not overbuy things you already have in the house.
Determine how many meals you will be making during the week, this way you only buy enough food for those meals reducing food waste where possible.
Prepping:
After shopping, take the time to wash, dry, cut, slice, or chop your perishable foods and put them into storage containers. This will cut down on the time it takes for you to create meals.
Prepare and cook perishable items such as chicken, then freeze them for use throughout the month. Once cooked put into an airtight container or bag and freeze keeping the time the chicken is at room temp to a minimum.
Storage:
It is common to overbuy or forget about fresh fruits and vegetables. Storing them correctly will help them last longer for consumption. For example, store bananas by themselves as they omit gasses that can ripen other produce quickly. Do your research on individual items to ensure you are properly preserving them.
Freezer friendly: Fruits and vegetables can be cut and prepped once brought home. To maximize their lifespan add them to freezer bags or containers and freeze them until ready to consume.
As healthy choices become a priority, it is important to understand the points above. This will help ensure the food you buy is at its best when ready to eat.
Using some basic kitchen techniques, you can create flavorful meals that give you a healthy outlook for the new year. Here are a few of our favorite ones to create weekday healthy meals.
The flavors and ingredients can be changed to your own preference. But the basic kitchen techniques stay the same. Start the new year off right. Ignite your own passion to eat healthy and show us some of your own creations.
RECIPE BY
Chef Name
---
Chef Bio
To learn more about this chef, please visit their website at name of link
Connect with them on social name of link